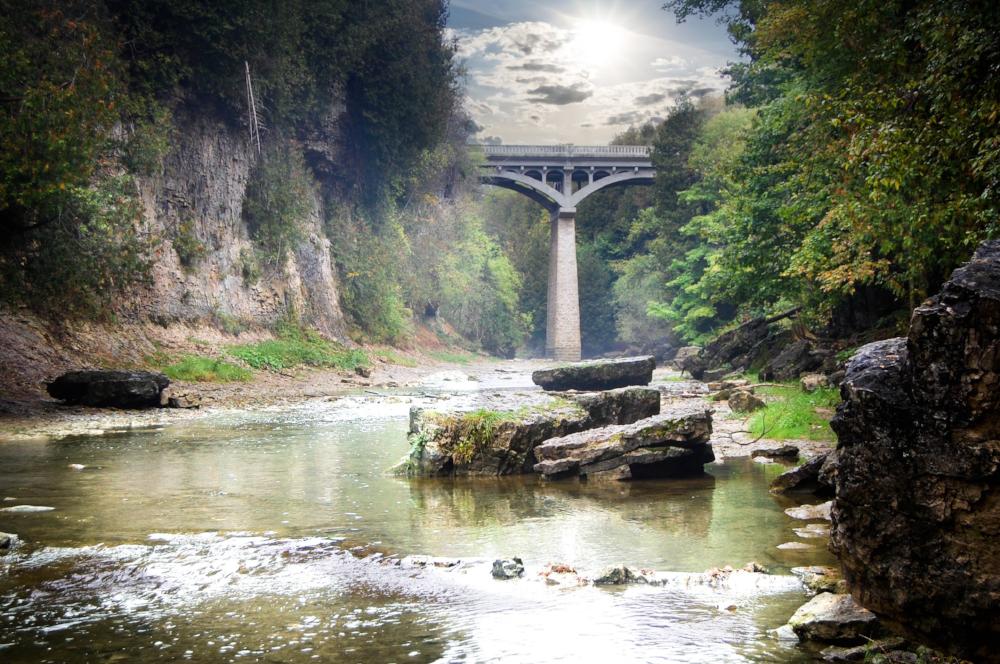 Davids Street Bridge
Regular price $70.00 Sale
Print# DB00109
Photography by Jessica West.

All of our canvas prints are high quality photos and come already stretched on the frame. No assembly required. The handcrafted canvas comes ready to hang directly on your wall and be admired by all.
"The first bridge in this location over the Elora Gorge was a simple wooden span built over the winter of 1847-48, while the second was a bowstring bridge completed in 1859. The third version, built in 1867, incorporated a stone central pier, which has become the bridge's defining architectural feature.
The current bridge was constructed in 2005 and is the sixth bridge in this location.
Local residents insisted that it retain the historic central pier, even though the pier no longer supports the bridge structure. For walkers, the bridge provides one of the most scenic views of the Irvine River portion of the Elora Gorge. If you enter the Elora Gorge Conservation Area and take the time to hike up the gorge (in the summer when river flows are low), the view looking up at the David Street bridge from river level is truly spectacular."