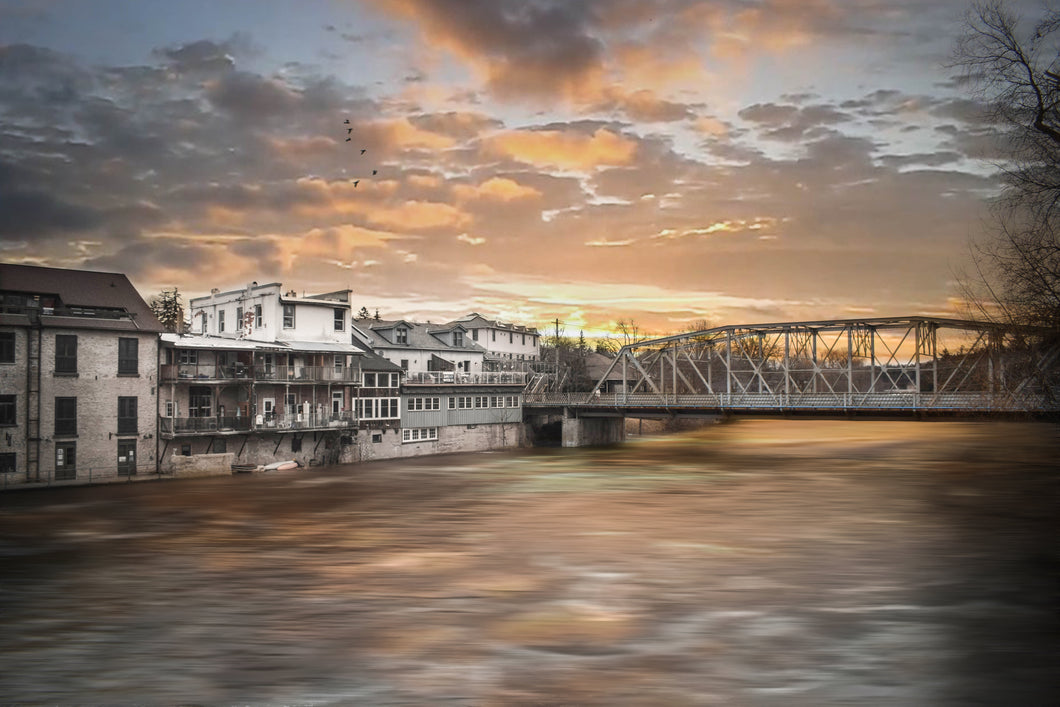 Badley Bridge Elora
Regular price $70.00 Sale
Print #BB00105
Photography by Jessica Deskur.

All of our canvas prints are high quality photos and come already stretched on the frame. No assembly required. The handcrafted canvas comes ready to hang directly on your wall and be admired by all.
This bridge is not the oldest heritage bridge with a 1952-1953 construction date, however it remains a locally uncommon example of its type and it still retains the eye-catching beauty and design details of earlier metal truss bridges. Unlike a modern bridge which would not even look like a bridge and rather have the appearance of a slab of concrete crossing the water, this bridge's impressive trusses catch the eye and provide a distinctive gateway into or out of downtown Elora. Elora has enhanced the bridge's landmark/gateway image and aesthetics by hanging flower baskets from the truss panels... something that would be far more difficult to do on a modern bridge which would have no trusses. This bridge retains paint on it and appears to be in good condition overall. It is hoped that the bridge will be maintained and preserved as a heritage bridge.
Note that a short distance west of this bridge there are stone piers visible. These piers once held an extremely rare multi-span pony truss, however this bridge was demolished